27 Jun

Damon Hill's Karting Challenge for halow not dampened by rain!

Damon Hill's Karting Challenge for halow not dampened by rain!

The annual Damon Hill Karting Challenge was hosted at the wonderful Daytona, Sandown Park on Wednesday 19th June. The thrills and spills of wet weather racing proved that soggy conditions could not dampen the fun.

This much-loved event is crucial to raise essential funds for the halow project, a charity based in the heart of Surrey, which supports young people between the ages of 16-35 with learning disabilities. More than 20 teams of drivers came together from Surrey and London to aid the cause, including F1 Legend Damon Hill. There was a great mix of people from accountants to Instagram models, all competing in a brilliantly fun atmosphere.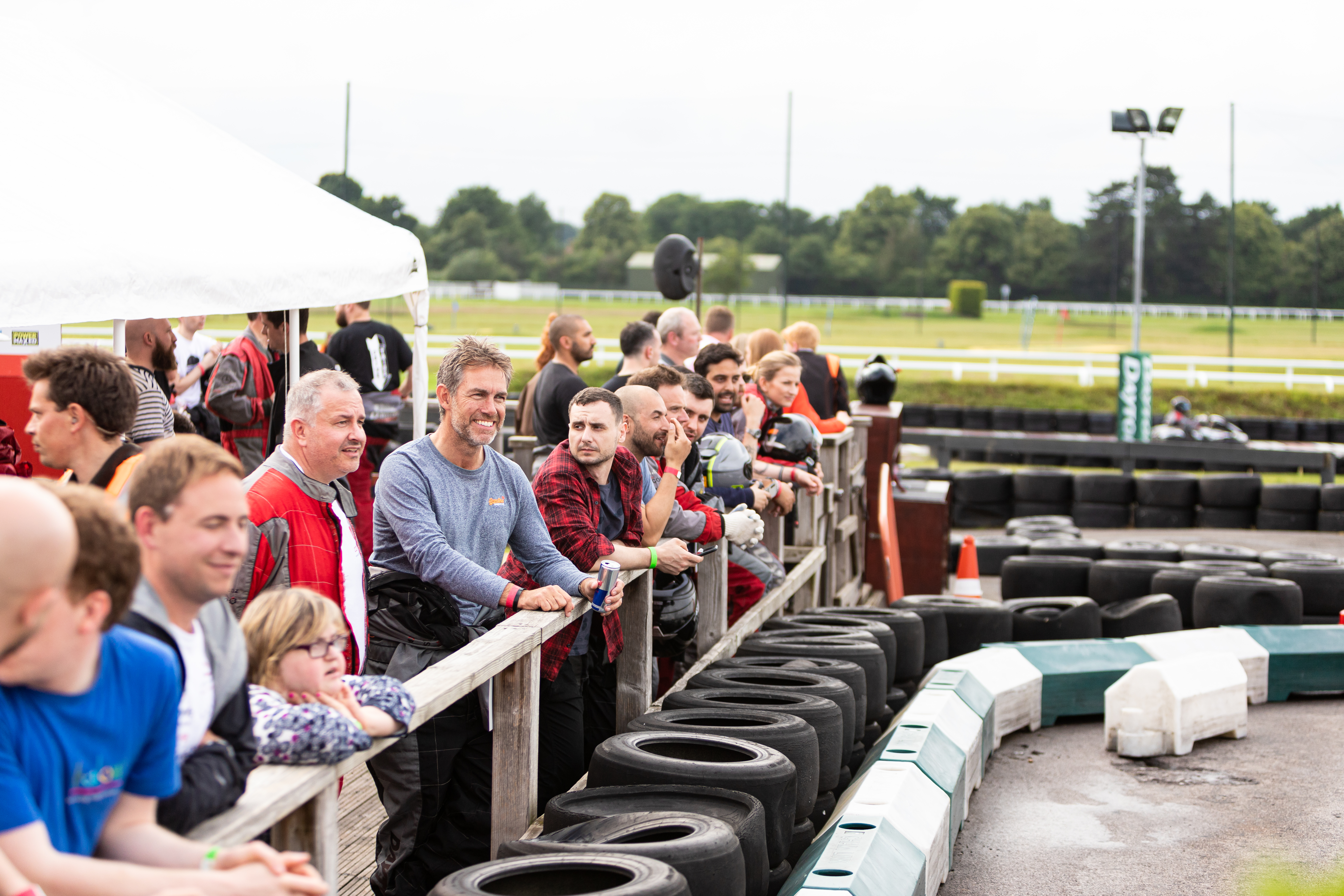 Nick Butcher from HR Strategy Pro, Team Ignition commented "Fantastic day yesterday at the annual Damon Hill Karting Challenge in aid of our fantastic charity partner halow project. All the 22 teams experienced mixed conditions as the rain came, went and then came back again. As for Team Ignition, the randomly selected grid meant we started from 18th on the grid, however a cracking drive from our driver Martin Fullard in the first stint had us running up in 2nd and 3rd – fighting with Damon's All Star Team and Daniel Riccardo's Karting Series Team for most of the race."
The race wasn't restricted to the track this year thanks to MB Partners for providing their advanced race simulator. Drivers and spectators took it in turns to try to attain a place on the leader board. One of our young people, Freya, managed to bag herself a top spot while her peers cheered her on. They were all thoroughly impressed by her driving skills and she was extremely chuffed.
Despite the challenging rainy weather, the day was a huge success, excitement took over and it was a riveting experience. Drivers set hearts racing as they took corners at breakneck speeds and showed their prowess as they navigated the wet track. There were 360-degree spins and heart stopping near misses all handled with professionalism. The teams worked together to plan their race strategies and tactics with the more demanding conditions, they proved to be extremely talented drivers. Amazing results all around.
Damon Hill OBE, halow's patron, drove an impressive 6 seconds per lap faster than anyone else. Bobby Trundley from Team BRIT, part of Damon's team said, "I absolutely love taking part in this event.  It's so much fun and in aid of a fantastic charity.  I can't believe how much my life has changed since meeting Warren there last year and joining Team BRIT.  I'm also still pinching myself that I got to be on a team with Damon and Josh Hill!"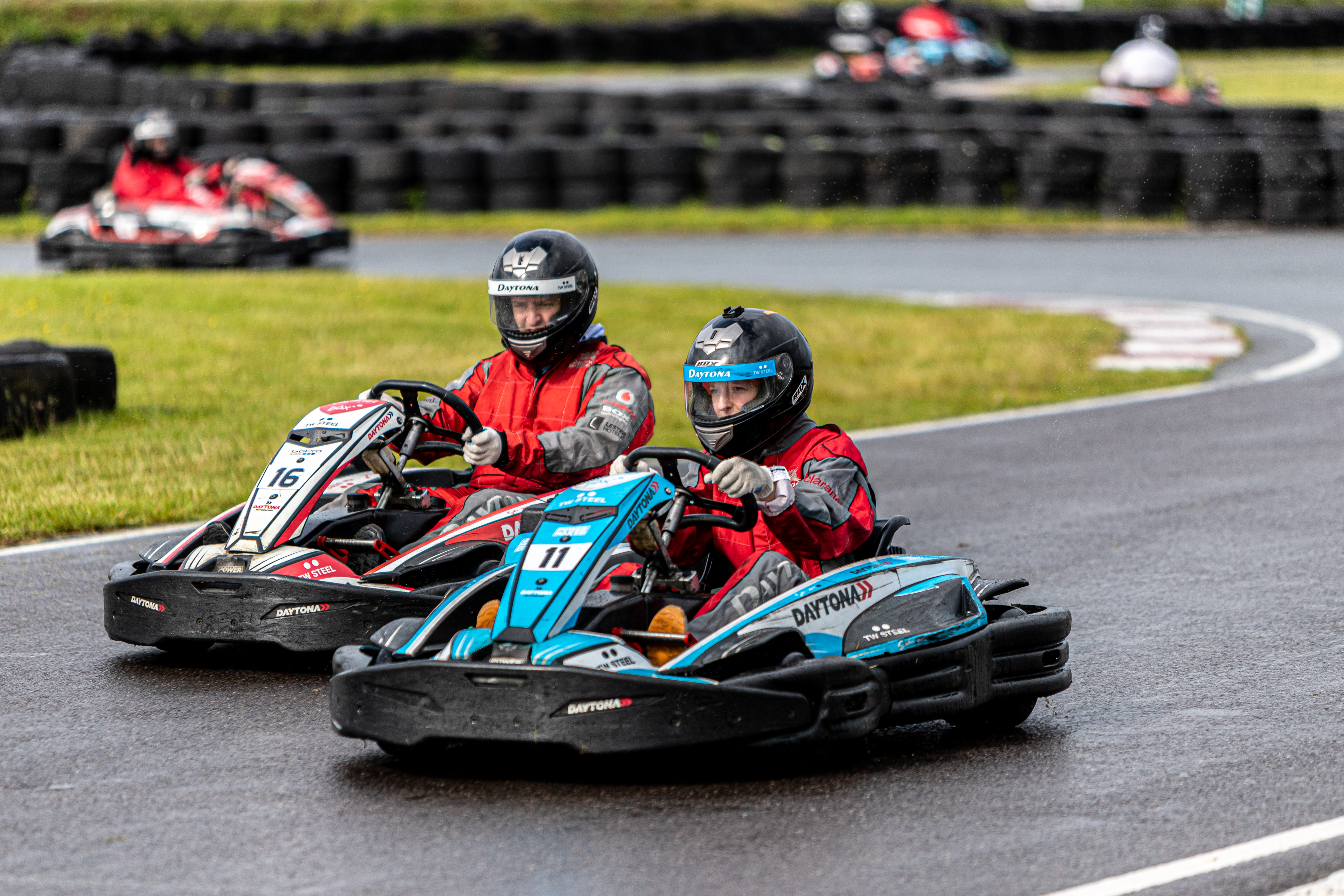 At the end of the intense two-and-a-half-hour race 'Trojan Warriors' took first place, followed closely by 'Damon's All Stars' in second and 'Daniel Ricciardo Series' in third. Thank you to everyone who took part in the event, it was fun and provided adrenaline-fueled entertainment for spectators and participants alike. The ever-popular event will return next year. Hope to see you there! #DHKC20