'A Reason to Get Up' (ARTGU) began in May 2013 aimed at engaging young people aged 16+ with a learning disability in meaningful daytime activity within the Surrey community. This programme came directly out of a campaign in 2011 captured in a video called "A journey of hope to find work". ARTGU is aimed at young people who have completed the college course available to them or are reluctant to enter or re-enter formal adult services but have yet to find employment in the widest sense. In this situation without support and direction young people can become demotivated, leading to inactive, isolated lifestyles.
ARTGU provides a programme of opportunities to make the most of their interests and skills, learn new skills and have experiences that can enhance their ability to find satisfying employment.
Objectives:
By providing a programme based on Healthy Living, Creative Arts, Vocational and Recreational pursuits 'A Reason to Get Up' will aim to:
support young people to lead fulfilling lives by making a positive contribution in their community, and by developing friendships activities and relationships.
support young people to gain a sense of purpose, satisfaction and opportunity and thus increase their self-confidence and future aspiration.
support young people to transition into adult life by gaining practical and personal skills.
support young people to have more choice and control over their own lives through a person centred approach
The key to this approach is creative, fresh, innovative opportunities that will motivate young people to build upon their own hobbies, interests and passions, and subsequently lead them to feel more confident to explore employment opportunities.
For more information, please contact Aisha on: activitybookings@halowproject.org.uk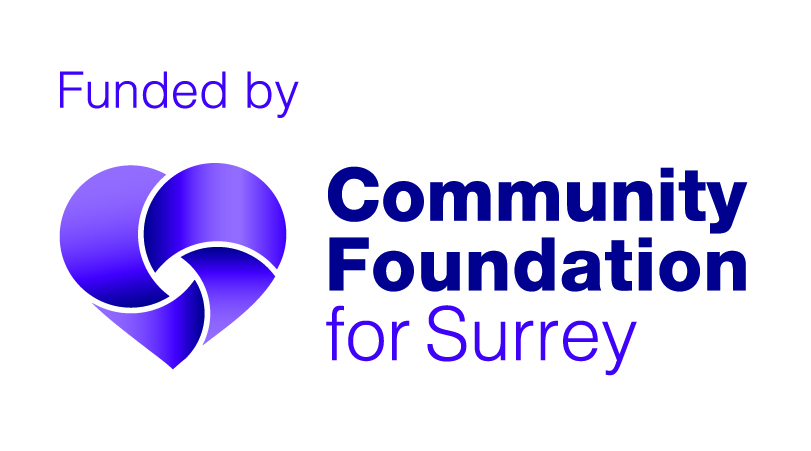 Supported by Community Foundation for Surrey