We're extremely excited to share the images and info about our recent Sports Day our young people undertook on 17th August as part of our Sports For Life Programme.
Our young people had the opportunity to spend time together and enjoy a day of Football and Golf. 22 enthusiastic young people (aged 19 - 37) took to the field at Guildford Spectrum to learn a thing or two from professional coaches from Fulham Football Foundation and Mentors from Community Golf Organisation.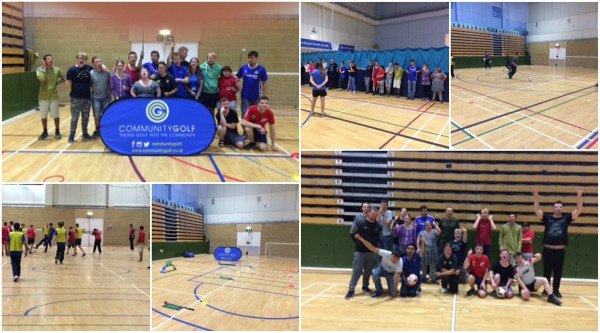 Sport for Life is designed to improve the mental, physical and emotional wellbeing of young people with learning disabilities in Surrey. Thanks to recent funding by Sport England, the halow project has partnered with local sports groups and providers to provide subsidised sports activities.
As part of our ongoing effort to keep the young people of Surrey living with learning disabilities; busy and active.
For more information, please contact Jason Butcher on 01483 447960 or at activitybookings@halowproject.org.uk