The ARTGU Crafty Creations group are exhibiting a range of artwork as part of the Watts Gallery 'Art for All' exhibition.
The exhibition will open on 14 June and run until 30 June in the Watts Contemporary Gallery & Old Kiln with free admission to all.
The exhibition is a showcase of 12 halow young people who have been taking part in a two year long 'Art for All' project in partnership with the Watts Gallery. The Crafty Creations group have been attending weekly workshops and learning about a variety of artforms during this time.
The idea of Art for All is to continue the social enterprise and art education work of Mary Watts. The exhibition celebrates a variety of different artworks from local community groups in Surrey, including halow young people.
The Art for All project has enabled a positive outlet for self expression for our young people, a chance to gain confidence, life skills and create volunteer opportunities. Over the two year project, the young people have taken part in a range of workshops including; printmaking, pottery, boat making with sails, painting and still drawing in the gallery. For the past few months they have been focussing on their artworks, ready for the June exhibition with a growing passion for the project.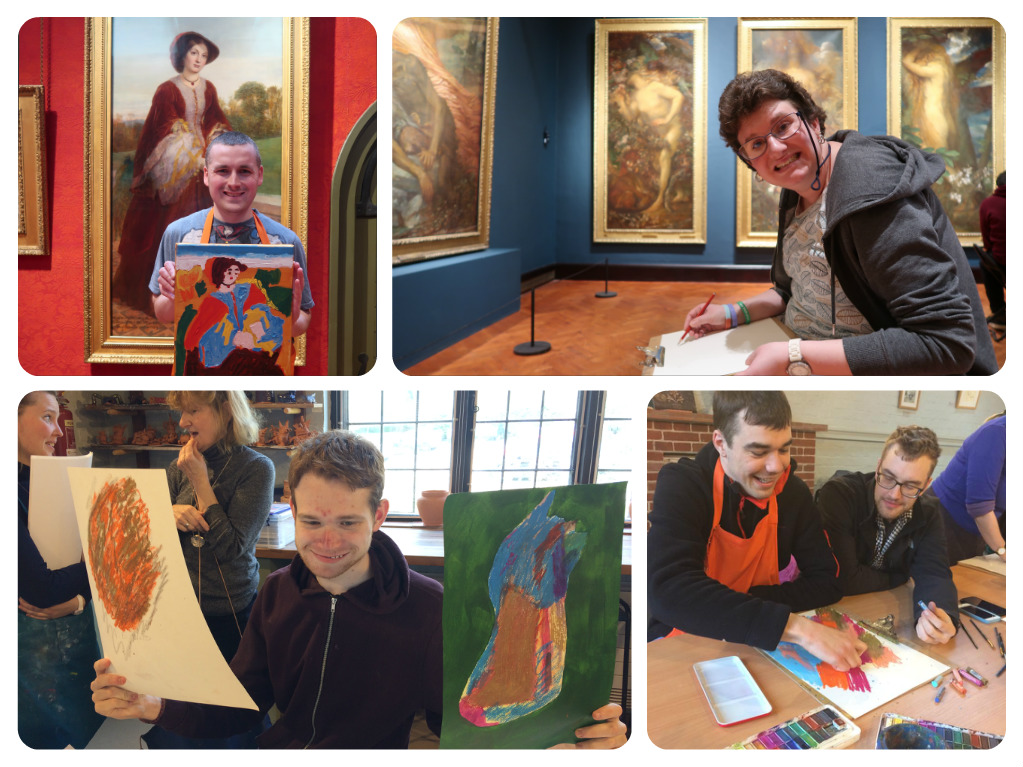 Sarah, halow project Participant and Art for All Volunteer is excited about the upcoming exhibition:
I love George and Mary's artwork and when we come to Watts Gallery we learn about their art and then make our own art work. Art is important because it calms you down when you have a bad day. I feel proud after I make a great piece of art.
I have been volunteering for the Watts Gallery for six months now and I love it so much! I help in the Learning office typing up feedback, stewarding in the gallery and helping prepare for workshops. I want people to see our work in the Art for All exhibition to feel excited by our art work!
Aisha Ariakutti, A Reason to Get Up Co-ordinator comments on the impact of the project for our young people:
Art for All has significantly helped halow project's work to empower young people to show the community how talented they are. The halow project's continued involvement in Art for All has allowed us to introduce more young people to the wonderful work at the Watts Gallery. Not only has this valued partnership given our young people the opportunity to learn and experiment with different art and craft techniques whilst promoting their individual creativeness, they get the opportunity to create inspired art pieces to exhibit. For our young people this is a real esteem boosting experience especially for those who find it difficult to communicate or express themselves. Art is a great outlet for self-expression.