halow project's young people organised and led a super static cycling challenge outside Waitrose in Guildford over the early May bank holiday weekend to partner with halow's biggest fundraiser of the year, the halow250 bike ride.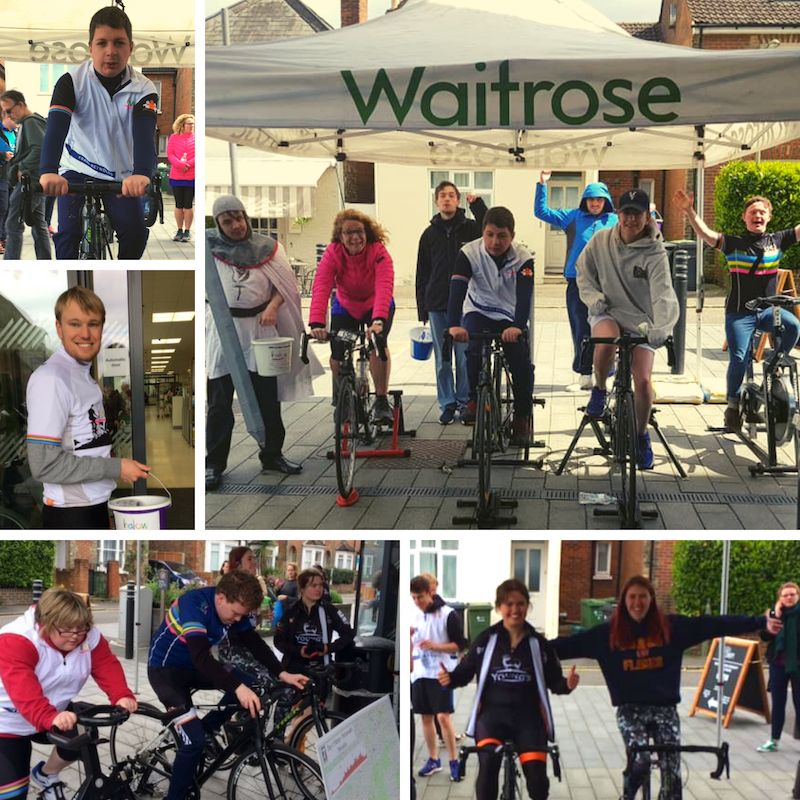 The young people successfully cycled over 750 miles on three static bikes to mirror the long-standing halow250 bike ride, which covers 250 miles from London to France in just 48 hours, led by the charity's patron, Damon Hill OBE.
halow young people rotated throughout the weekend and gave it everything they had got. it everything they have got! Teamwork made the dream work for cycling duo Erica and Harry who successfully completed the 250 miles together. Meanwhile other members of the group were busy raising awareness in the community of Guildford and engaging with Waitrose Customers.
The event is was led by the Building Futures Group, who successfully raised over £1,000 to enable halow to support more young people with a learning disability in Guildford and across Surrey.
"This event is what 'Building Futures' is all about- our young people have had such a fantastic and successful weekend immersed in their local community. They have all achieved personal goals, been supported by our fantastic local partnerships, and raised some all-important money for halow project too. We could not be prouder!"
The halow project would like to thank our key community partners in this event:
-The continued support of Waitrose's Guildford store, who without their partnership, we could not host this event.
-Evans Cycles Guildford and The Guildford Lions for essential equipment and support