Parents' Information Evening - 25th April 2017

6.30pm to 8pm at Founders Studio, Millbrook, Guildford GU1 (entrance halfway up Rosemary Alley)
This information session is an opportunity to find out more about halow and our two subsidised daytime learning and activity programmes: Building Futures and A Reason to Get Up. The session is aimed at young people and families who are interested in finding out more about potential learning and activity options for young people with a learning disability. Care practitioners and commissioners are also welcome. You will hear more about who the programmes are for, what they cost, hear some case studies from previous participants and importantly, how your young person can get involved.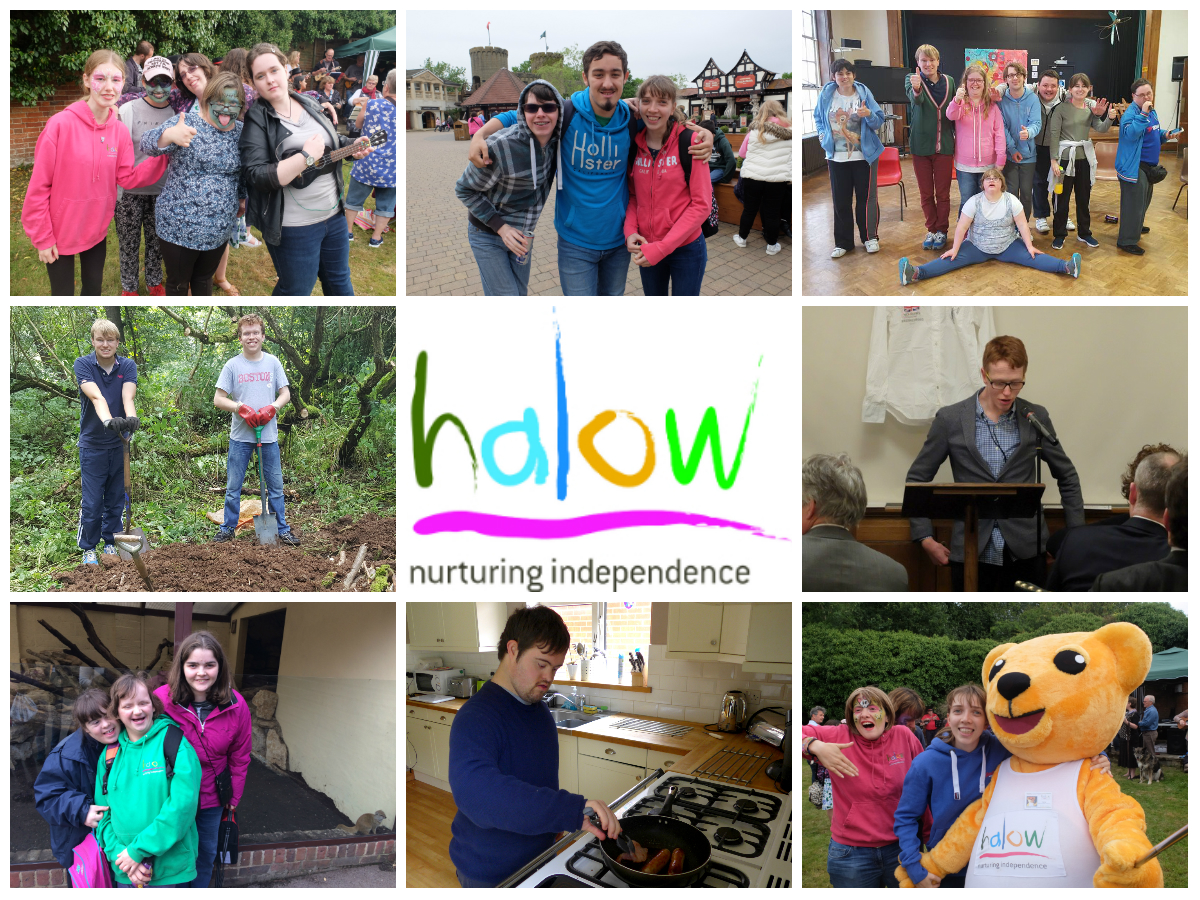 Building Futures
The Building Futures Group (BFG) is an exciting training and development programme for young people with a learning disability. Building Futures is a full-time option that runs 4 days per week. The BFG supports young people to gain confidence and increase their ability to make informed choices about their future. The Building Futures Group provides life-skills training to prepare young people for independence by helping to develop confidence and teach leadership and team work. Young people on Building Futures have the opportunity to explore new things and to take part in a wide range of activities within the community with the support of the Building Futures team.
A Reason to Get Up
'A Reason to Get Up' (ARTGU) aims to engage young people aged 16+ with a learning disability in meaningful daytime activities within the Surrey community. There are a variety of sessions available, on a half day or full day basis. ARTGU is aimed at young people who have completed the college course available to them or are reluctant to enter or re-enter formal adult services but have yet to find employment in the widest sense. In this situation, without support and direction, young people can become demotivated leading to inactive, isolated lifestyles. ARTGU provides a programme of opportunities to make the most of their interests and skills, learn new skills and have experiences that can enhance their ability to find satisfying employment.