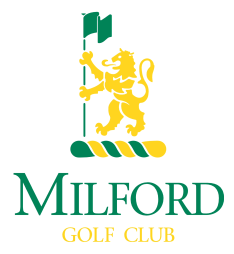 Milford Golf Club captain's Danny Masters and Romaine Smalley were delighted to hand over a cheque for £23,000 to the halow project following a year of successful fundraising events and activities in 2016.
The invincible team of golfers raised the staggering sum by holding a variety of events including a race night, Ladies Lunch and Captain's Charity Day. The money raised will enable the halow project to continue to support local young people aged 16-35 years with a learning disability.
Danny Masters Captain 2016/17 said "It has been a pleasure to be involved with halow project over the past year and to be able to raise the funds and awareness for it. I just wanted to say a special 'Thank you' to the Milford team of Great South Runners who ran 10 miles and to those who participated in the Sunrise to Sunset challenge (16 hours of continuous golf) to help raise these funds."
"This is a valuable local charity. It is clear when one meets the young people who are supported by halow that they are delighted with the opportunities it affords them to be part of a working and social community we all enjoy. The members of Milford have been extremely generous in their support, and understanding of the need." Said Romaine Smalley , Ladies Captain 2016/17, Milford Golf Club.
"This is an incredible amount of money to raise and we are very overwhelmed by the effort and enthusiasm that the club members led by Danny and Romaine have put into their fundraising challenge. We thank them so much for their support and all the golfers and friends of Milford Golf Club who attended the fundraising days and gave so generously" said Diane Savage, Community & Events Fundraiser, halow project.
The halow project is committed to supporting young people with a learning disability to have the same life choices and chances as any other young person.
The charity supports young people with a learning disability live the life they choose, as independently as possible by providing opportunities and support to:
make and meet friends through social activities
build confidence and life skills
access meaningful work and homes of their own