The halow project is delighted to announce that the annual halow250 charity bike ride is fully booked!
The ride, which raises funds for halow, a charity that supports young people with a learning disability, will see a 130 strong peloton cycle to Guildford via France, in just over 48 hours!
On Friday 28th May 2017, the riders will do a grand departure from Youngs Kings Head Pub, Roehampton and then ride through the North and South Downs to Portsmouth to be welcomed in at the Peter Ashley Activity Centre. After some welcome refreshments, the riders will then board the overnight ferry to France.
On day two the riders have a demanding day of intense riding through France, passing the famous Mont St Michel and heading for Caen. The riders then take the overnight ferry back to Portsmouth for a final day of endurance by cycling back to Guildford to celebrating their achievements at the halow 'Welcome Home party'.
We are pleased to announce that our charity's patron, Damon Hill OBE, will once again be leading the pack and is aiming to raise £50,000 for halow. Damon comments, "This will be my fourth whole ride on the halow250 and it gets harder every year! But I promise to pedal for all my worth to get to the end. We have been truly overwhelmed with the support from GM Recruitment and all our sponsors and I'm confident everyone will have a wonderful experience whilst raising funds for halow."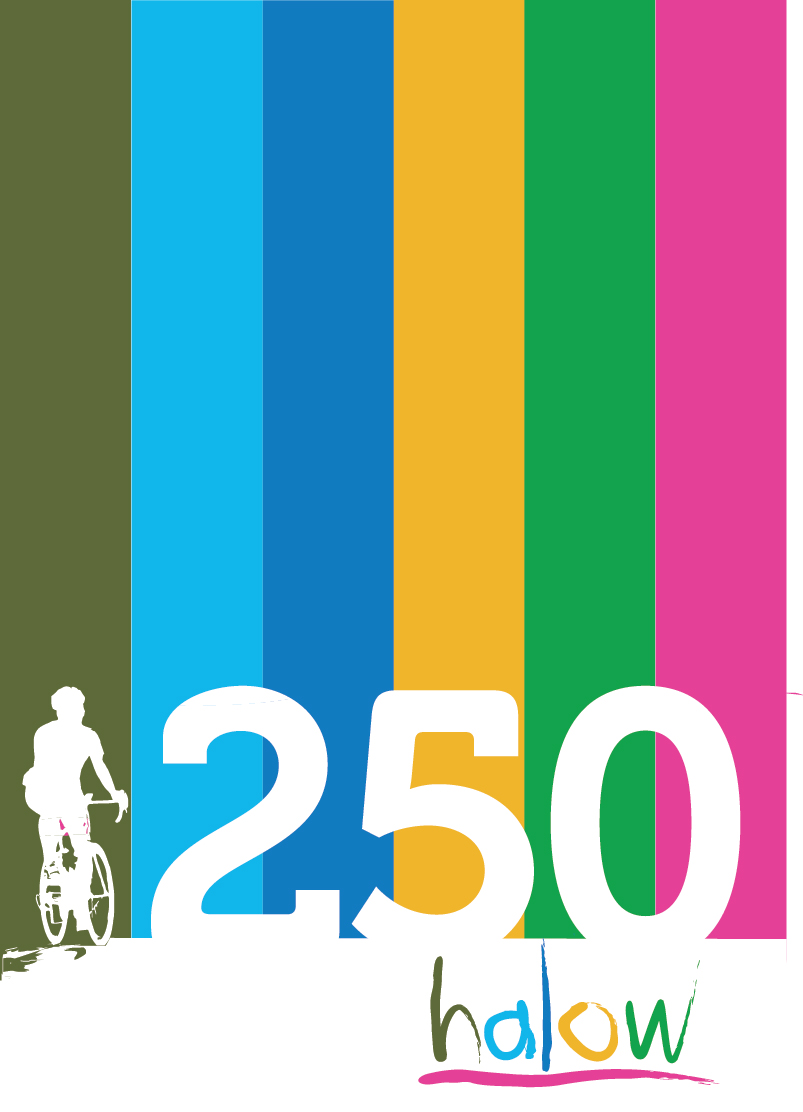 Meanwhile, Nick Ivil, a halow young person, will also be taking part in this year's ride. He is currently back in the saddle and busy training on his specialised tandem. Please show your support for Nick, Damon and all our riders by making a donation at http://uk.virginmoneygiving.com/fund/halow250.2017
The halow250 would not be possible without our generous sponsors who support the ride with a range of resources. Thanks to their continuous supports, every penny raised will go straight towards our services for young people. This year's sponsors are: Youngs, Cheevers Howard, GM Recruitment, ÜUTENSIL Frank Reynolds Architects, Orchard Pig, Elswood Cycleworks and Scimitar Sports.
Follow our riders' training progress by following @halow250 on Twitter and Facebook