Yet another successful Damon Hill Karting Challenge from halow this year! Stars from the world of motorsport turned out on Wednesday 20th June at Daytona Sandown Park to put young people with a learning disability in the driving seat, raising over £16,000 of vital funds for halow.
Led by 1996 Formula 1 World Champion and halow Patron, Damon Hill OBE, 25 teams of drivers from companies in London and Surrey took part in a Le Mans style endurance race. There was great a mix of people, from solicitors to interior designers, which turned out to be one of the most intense and competitive Karting Challenges halow has hosted yet!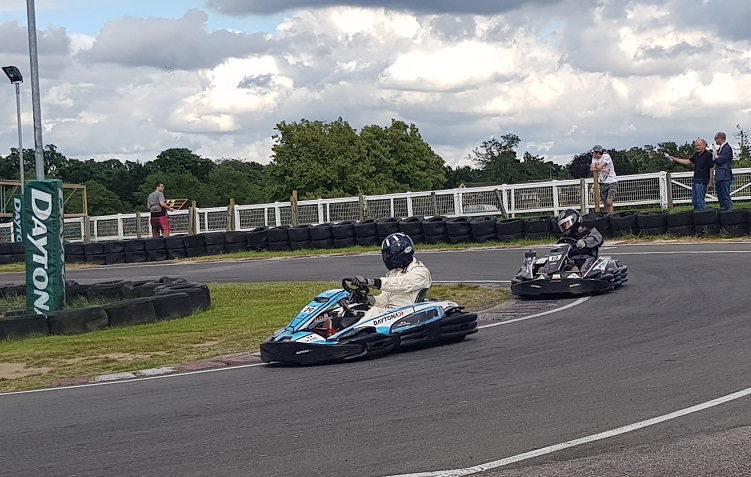 In amongst the mix were the 'All Stars' team, which included drivers from TV and motorsport such as Hollywood stunt driver Salvo Cachia, Top Gear TV presenter and motorsport journalist Rory Reid, Le Mans driver Warren McKinley, GT4 Ferrari team racing driver and Top Gear driver, Jon Platt. Also participating in fundraising for halow was celebrity guest, Jamie Jewitt from Love Island.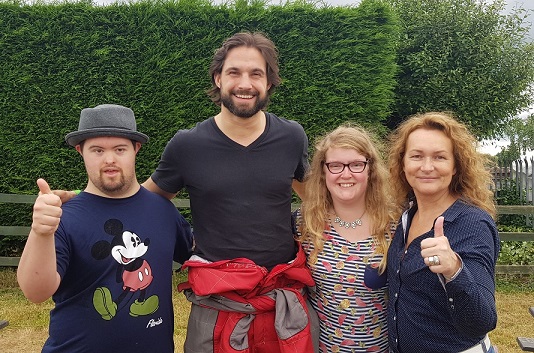 The competition certainly heated up towards the end as teams played their 'joker cards', enabling teams to race extra laps or take laps from competitors. The 'Hamilton Flyers' had the best average time, whereas the 'All Stars' had the best lap time closely followed by the 'Pilgrims.'
Paula Hamilton, who runs 'Hamilton Flyers', commented: 'This year was the second time that our karting team 'Hamilton Flyers' took part in the Damon Hill Karting Challenge and to win against some serious competition was very special. We are a small team of three drivers and Bobby Trundley, Anna Richards, Lucy Owens and myself look forward very much to returning next year to defend our title.'

Director of HR Strategy Pro, Nick Butcher, regularly supports halow and looks forward to a company day out karting each year! 'It offers the unique opportunity to race against one of F1's great champions whilst raising money for the fantastic work halow do in the community. Having worked directly with the young adults at the CV and Interview Workshops which we do as part of halow's Disability Works campaign, I've seen first-hand the difference the charity is making to both the young adults and their parents, by helping them unlock their true potential and gain confidence and life skills. The only way halow can continue their great work is from your support.'
William Hartley from Hofer Powertrain has attended the Damon Hill Karting Challenge many years previously. Talking of the event: 'Great fun, well organised and all for a good cause, the Damon Hill Karting Challenge is now an annual fixture for Hofer Powertrain.'
To round up, there was a fast-paced auction run by auctioneer Mark Head, who did a great job of raising funds for halow with some amazing prizes from McLaren, BTCC, Daytona and supporters of halow. The items up for auction were a motorsport-fans dream, including exclusive VIP tickets to Silverstone Grand Prix, and a rare print by Tony Smith 'Hill Gets Hungary.'
The scoreboards are as shown: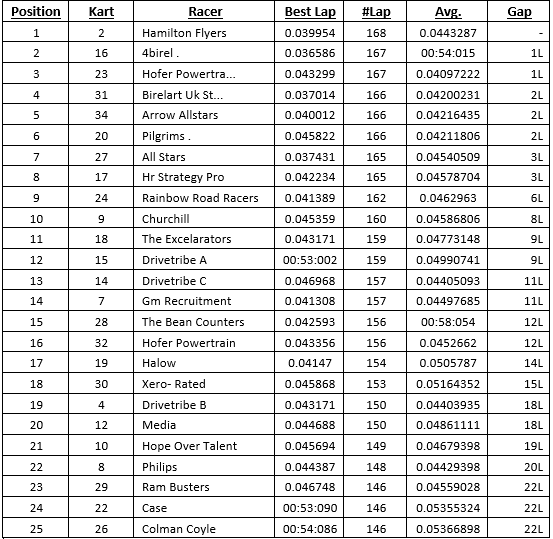 halow is committed to putting young people in the driving seat and supporting those with a learning disability to have the same life choices and chances as any other young person. The charity supports young people with a learning disability live the life they choose, as independently as possible by providing opportunities and support to:
• Make and meet friends through social activities.
• Build confidence and life skills.
• Access meaningful work and homes of their own.
This year was a fantastic amount of fun, and everyone at halow thank all who participated and supported us on the day! If you would like to be involved in next years Damon Hill Karting Challenge, please contact fundraising@halowproject.org.uk.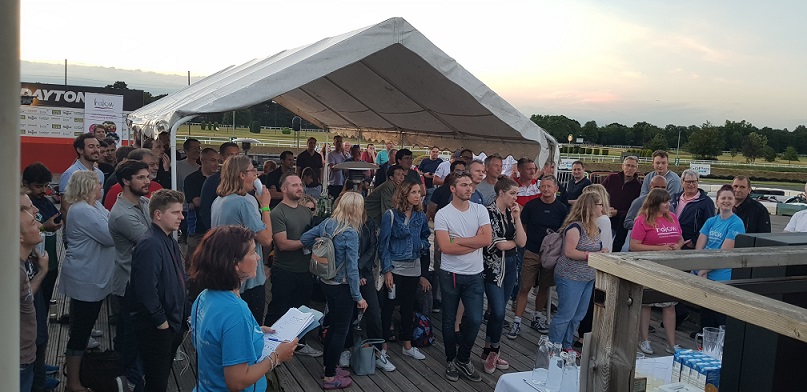 Congratulations

Congratulations to Georgia Gibson-Smith for winning our raffle at DHKC18!

And a big thank you to Corkage Guildford for donating a bottle of bubbly for the DHKC18 raffle, and to Silent Pool Gin for donating their voucher.
Thank you!
Daytona Sandown Park, Alan and Anna Gow, Darren Turner, Paula Hamilton, BTCC and Warren McKinley for donating this year's auction prizes for DHKC18.

From Grand Prix tickets to rare, framed prints, you all helped raise invaluable funds for halow!