With the World Cup in full swing, there's not an evening going by where you can't hear cheers roaring from inside every home, pub and venue! The highlight of many people's summer is watching their favourite team on the big screen, but local accountancy agency, Chaddesley Sanford, have taken the competition into their own hands in order to raise funds for halow!
Chaddesley Sanford jazzed up their Friday afternoon with a friendly (yet seriously competitive) Football-Table challenge! A previously donated football table sat in their basement, being played only on the odd occasion. Inspired from the World Cup-mania, they set up their own miniature championship and donated 50p for each game. Friday the 15th June was officially their finals, with everything to play for! And by everything, we mean a certificate, a trophy and the satisfaction of being Chaddesley Sanford football table champions.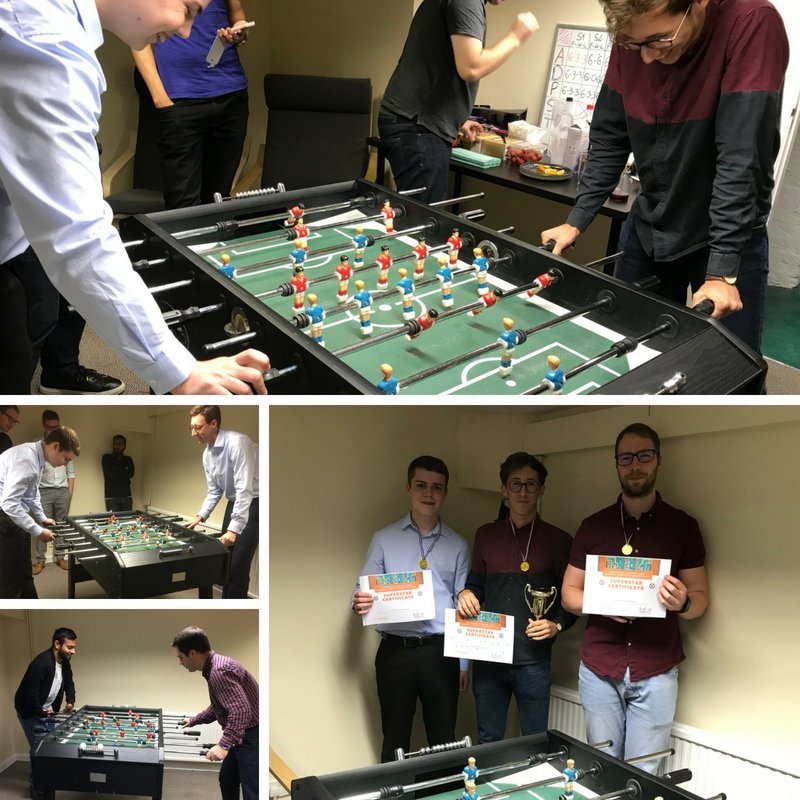 Thank you, Chaddesley Sanford, for your innovative and fun way of fundraising for halow. We rely on individuals and companies taking the initiative to raise money for halow in new ways, every donation helps keep halow a reality for the young people we help. Chaddesley Sanford has helped halow numerous times previously, including attending our Damon Hill Karting Challenge for many years and supporting our halow250 bike ride. On this occasion, they raised a total of £16.36, which in 50p's makes up for a lot of games!
If you are interested in fundraising for halow, whether it's a miniature football tournament, a bake sale or sponsored walk, contact fundraising@halowproject.org.uk for a fundraising pack of anything you might need.
Thank you!