The Building Futures Group enjoyed an uplifting two weeks completing the Action for Happiness '10 Steps to Happier Living' project as part of Mental Health Awareness Week.
The group have been ticking off one or two of the 'GREAT DREAM' goals every day for the last two weeks ( see here for week 1). For our young people, it has helped them to focus on their life goals and personal development.
---
'Trying out – keep learning new things:
Last weekend the group took part in the in the Annual Rotary Walk on Sunday 19 May.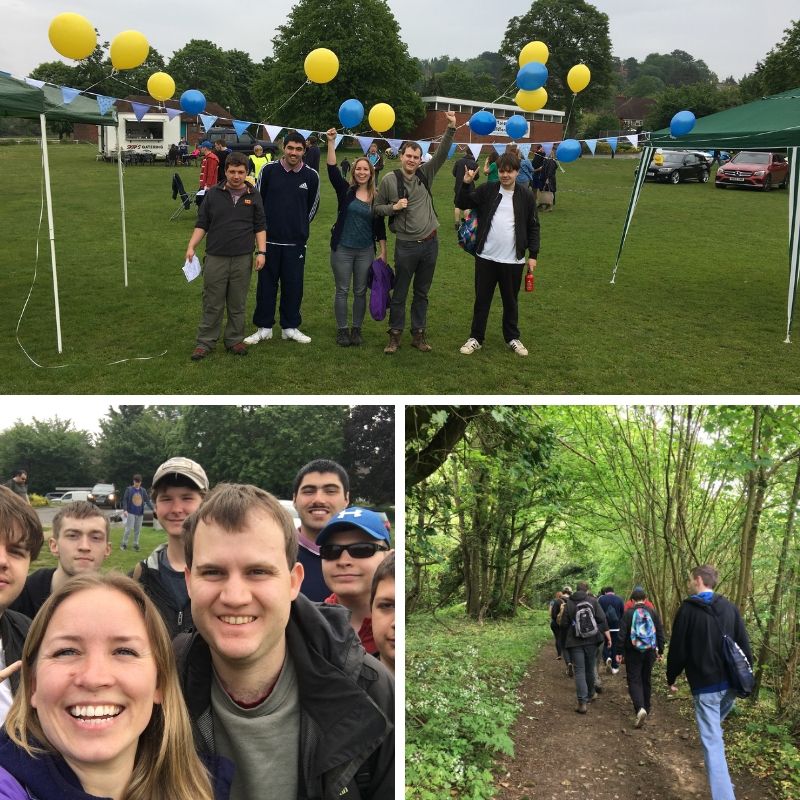 For week two of the project, the group focused on the following topics:
Resilience - find ways to bounce back:
The young people enjoyed a session at Birtley house with Nicola, life coach and trainer for Action for Happiness. The Group enjoyed making a gratitude wall in the gardens.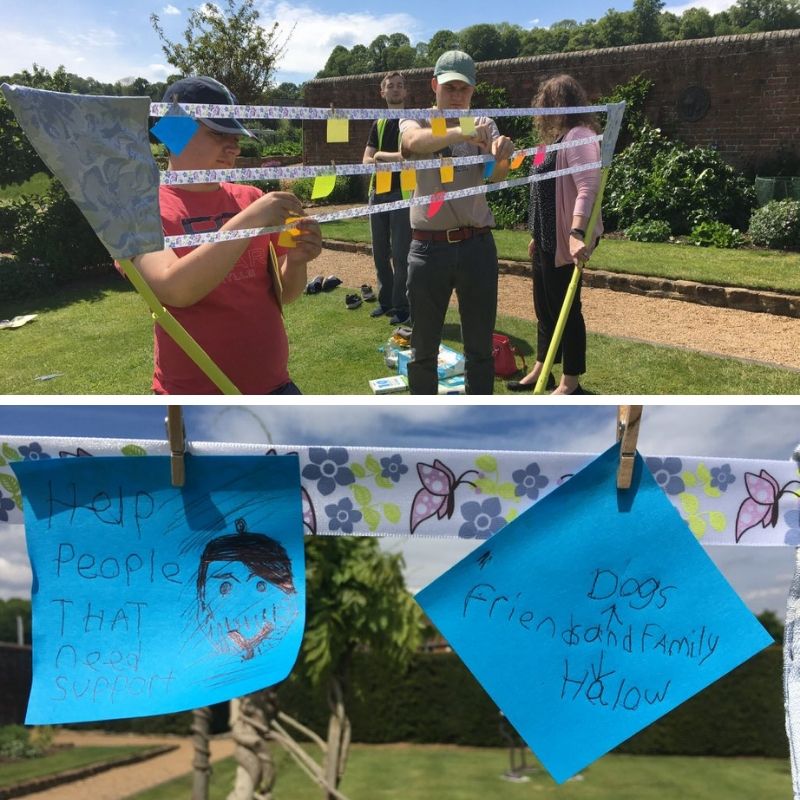 Emotions - look for what's good:
The group had a focussed session on how to manage our emotions during difficult times and staying positive. They also discussed the future for upcoming trips and visits, supported one another and learnt to be patient with each other.
Acceptance - how to be comfortable with who you are:
The group focussed on body image and discussed this in small groups. The group also enjoyed a yoga session with Lizzie from TurnFit. This session was supported by Thrive Fit (a branch of Turnfit), a charity that provide exercise classes for those in need.
Meaning - be part of something bigger - Random Acts of Kindness!
Finally on Friday afternoon, the young people worked with Experience Guildford and Guildford in Bloom to give out Geraniums.
A couple of town rangers from Experience Guildford came along to help which was great! The members of the public were handed Geraniums for free and were very much taken aback. One said, 'Oh wow, that's amazing. People should do more this.'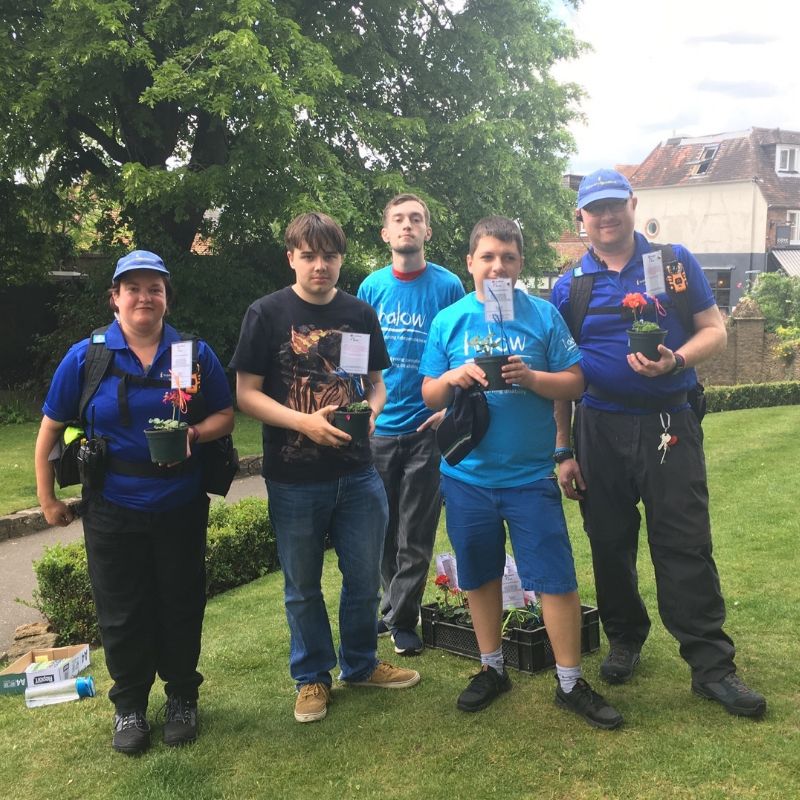 Finally other members of the group worked over at Park Barn with Tracy from the Aspire team. There task was to choose gardens that look fantastic and well-maintained and leave them a surprise Geranium on their doorstep as a way of saying thank you, along with a Guildford in Bloom competition application form.
A huge thank you to different organisations, charities, local businesses and individuals within Guildford and Surrey who have supported The Building Futures Group in order to complete the Action for Happiness project.
Special thanks to:

Guildford in Bloom

Experience Guildford

Aspire Team in Park Barn

Olli (PT at ActivZone)

Normandy Therapy Gardens

The Friary Centre

Oakleaf

SOLD

Pure Divine Yoga

Turn Fit

Nicola – Enkindle Life Coaching

Birtley House

Experience Guildford

and of course inspiration from Action for Happiness