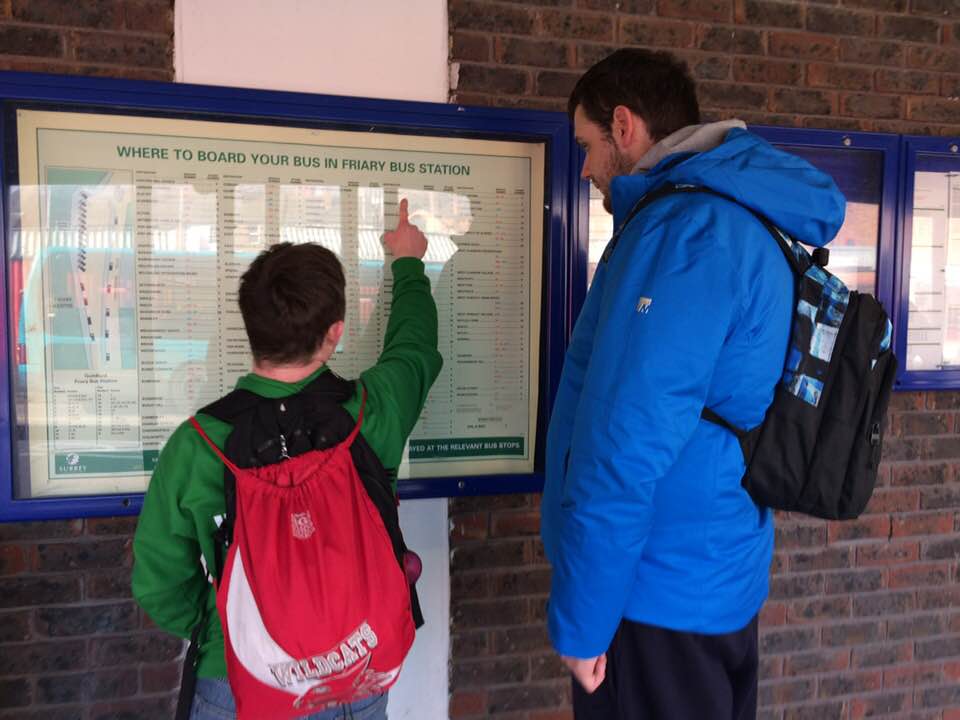 From 1st April 2019 disabled people eligible for a free bus pass will no longer be able to use it on Surrey buses before 9.30am.
For people who are in paid work, in training or work experience, provide valuable volunteering in the wider community and want to get to their day time learning and life skills programmes this move by Surrey County Council is devastating for people with a disability for the whom the access to the community, training and employment use of the bus pass gives is a lifeline.
Ann Kenney, Director of the halow project which provides social activities, learning programmes, access to work and supported living for young people with a learning disability, said: 'This latest move to save the council funds discriminates against working age disabled people and goes against both national strategies for people with disabilities living a full and active life in their community, as well as the Surrey County Councils own strategy for ensuring "no one is left behind". Quite literally Surrey County Council are failing working-age people with a disability by this move which does not align with their own Vision 2030 for Surrey where everyone has the right to thrive in Surrey. This move will see people fall into social isolation and further into economic hardship.'
Providers in Surrey, people with disability and people with learning disabilities in particular are calling for Surrey County Council to rescind their decision and enable working-age people with a disability to access their medical and health appointments, learning programmes, volunteering, work experience and paid work to ensure that Surrey does not leave working age people behind.