Happy Christmas 2018! Another year is nearing the end and it's been a year with some difficult challenges for halow, and some brilliant achievements.
Challenges, which are difficult for us as well as every organisation in the social care sector. Funding for our services are restricted and constantly threatened, either through lack of joined-up government thinking and funding or the severe financial crisis of our local authority Surrey County Council which is impacting on our young people care packages. Many of you know that we spent most of 2017 working together with the council to resolve the stalemate around Supported Living funding and having made some good progress, the plans for this have been kept on hold and under review by the new council leadership.
However, what makes halow's work stand out is how in difficult times our staff and supporters rally round the cause to ensure our services continue to be high quality, innovative and creative in meeting these challenges. Working together with young people, families, staff and supporters we have been able to support more young people this year than ever before with unprecedented numbers joining our Social Activities and A Reason to Get Up.
There are so many personal achievements for our young people throughout the year, including securing part-time paid jobs, learning to travel independently on the buses across the county, improving their money handling skills and becoming more confident in using their voice to champion things they care about. A special highlight for me was once again seeing young people in our Building Futures programme speaking at the Learning Disability Today Conference in London in November. Young people on Building Futures Year C spoke to the conference about the work we do at halow to help build employability skills for young people, as well as connecting our young people with local employers to help create opportunities for paid part-time roles.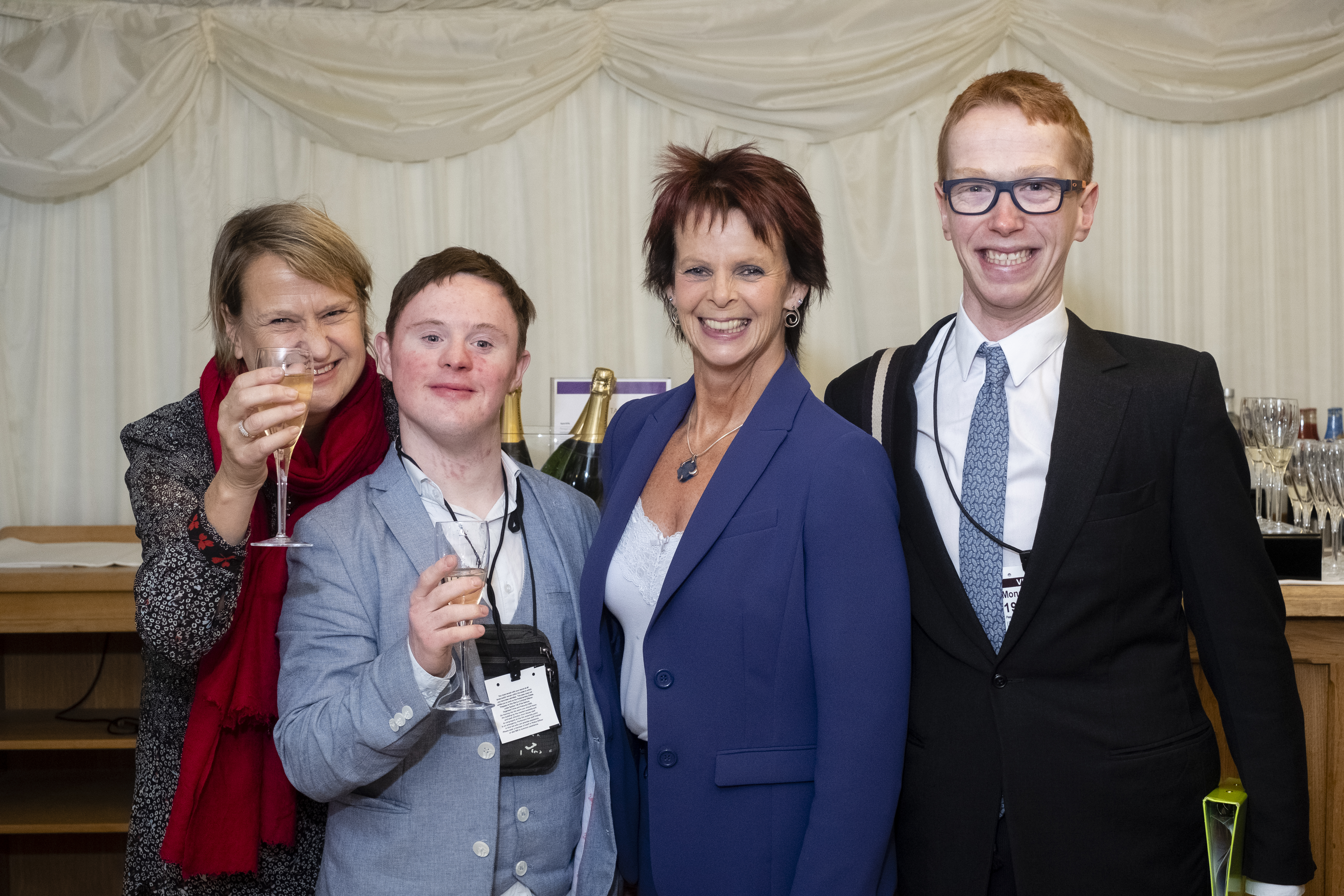 Another highlight was a small fundraising dinner at the House of Commons hosted by Anne Milton MP to celebrate the two-year anniversary of our employability campaign, Disability Works. Sponsored by one of our partners Philips UK & Ireland and attended by Waitrose representatives, this campaign working with companies has provided work taster days, work experience for over 50 young people and paid part-time roles for our young people.
Other community partnerships go from strength to strength with continuing successes with Cook & Grow at Birtley Nursing Home, the Christmas Lights Switch-On and Watts Gallery exhibitions.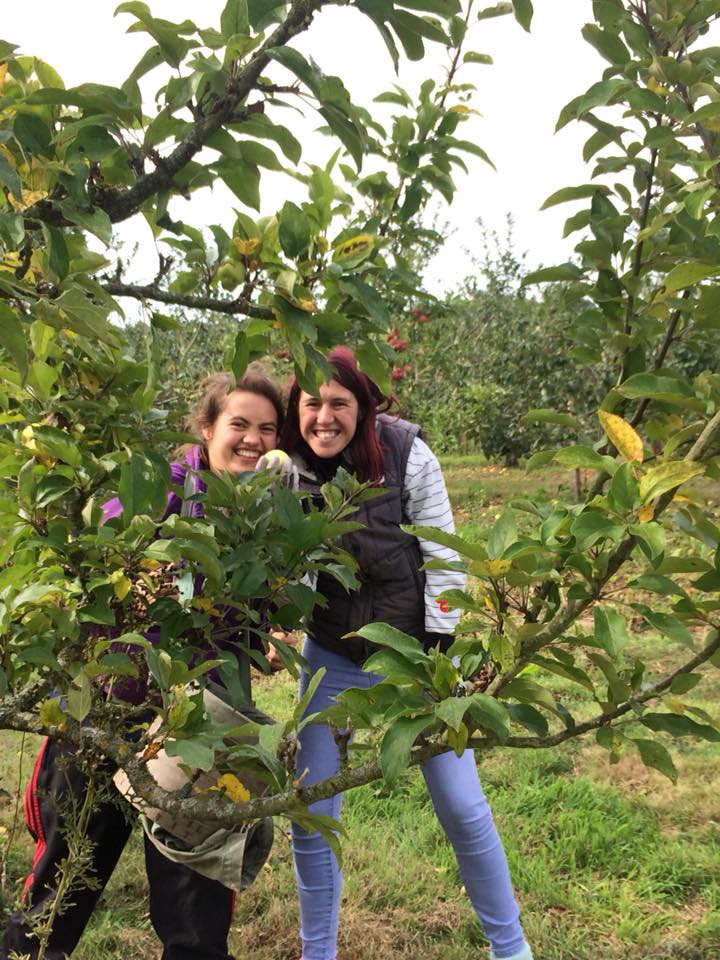 In 2019, we look ahead and outward to other neighbouring areas where our services are of interest and to new funders and sponsors who want to make a difference to the lives of people with a learning disability.
We also look to those organisations and the local authority to move on the impasse of funding for Supported Living. There are many more young people who wish to transition into an independent life away from home, who like the halow model of choosing who to live with and where and who deserve to have that right. National government strategy and commitments and also local learning disability strategy and commitments make it clear that this is our national aim for people with a disability. We at halow are committed to playing our part in making this happen, but we cannot do this without the funding and support.
Right now, Surrey County Council are in consultation with residents to make cuts to bus passes for disabled people, their support workers and to their SEN strategy. Please, as you relax over the festive season please make time to look into these consultations and make your feelings known. We cannot let young people with a learning disability down at this crucial time. Further cuts to services and support will be devastating for them.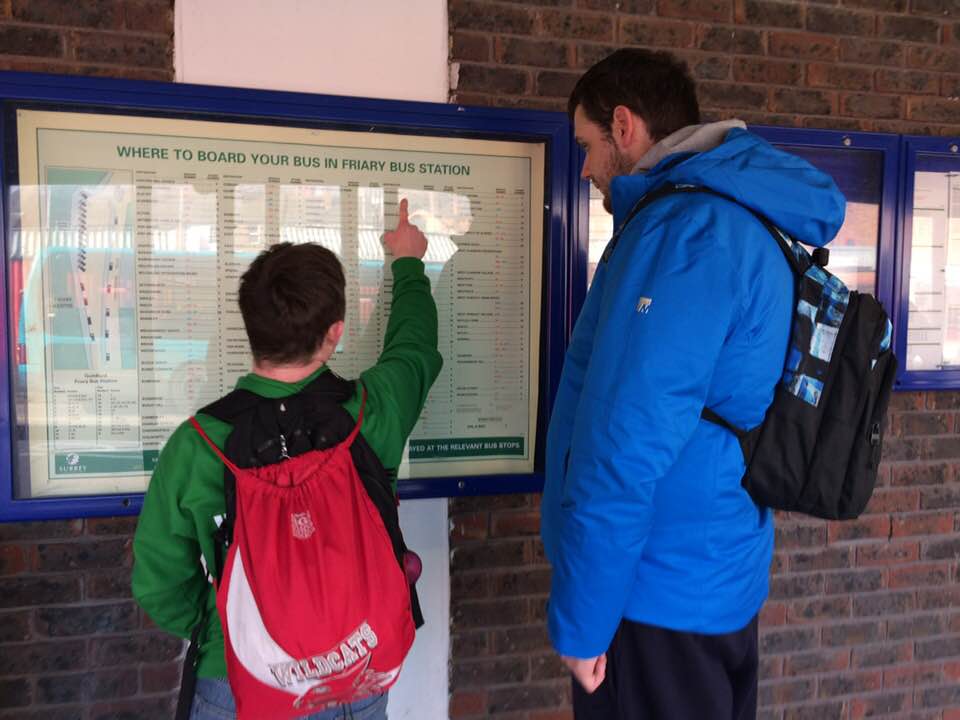 Click here to share your opinions on the potential new limitations to disabled peoples freedom to travel.
Thank you, everyone, for your ongoing support for our young people and our work. I do hope you enjoy your festive break with your loved ones and I look forward to working with you all in 2019 to meet all the various challenges ahead!
Best wishes
Ann Kenney