The Goodwood Festival of Speed is the world's largest automotive garden party; set against the spectacular backdrop of Goodwood House in West Sussex. The theme of this year's Festival was 'Flat Out and Fearless – Racing on the Edge' and celebrated drivers and riders who have thrilled the public with the most audacious and daring manoeuvres over the decades.
Each year a new event beneficiary benefits from various fundraising and promotional activities around the Festival. halow was delighted to be the event beneficiary at this year's Festival and what an amazing four days it was!
Working with the Richard Burns Foundation, halow shared a stand at the Festival where it promoted its services and activities for young people. As part of its fundraising drive, halow was selling raffle tickets for two raffles. The first of which was a motorsport-related draw, which had a first prize of up to ten laps in an Aston Martin V8 Vantage GT4 with a professional driver. Second prize was a half day AMG driving experience at Mercedes-Benz world with third prize, was a two-hour tour for four people at the McLaren Technology Centre.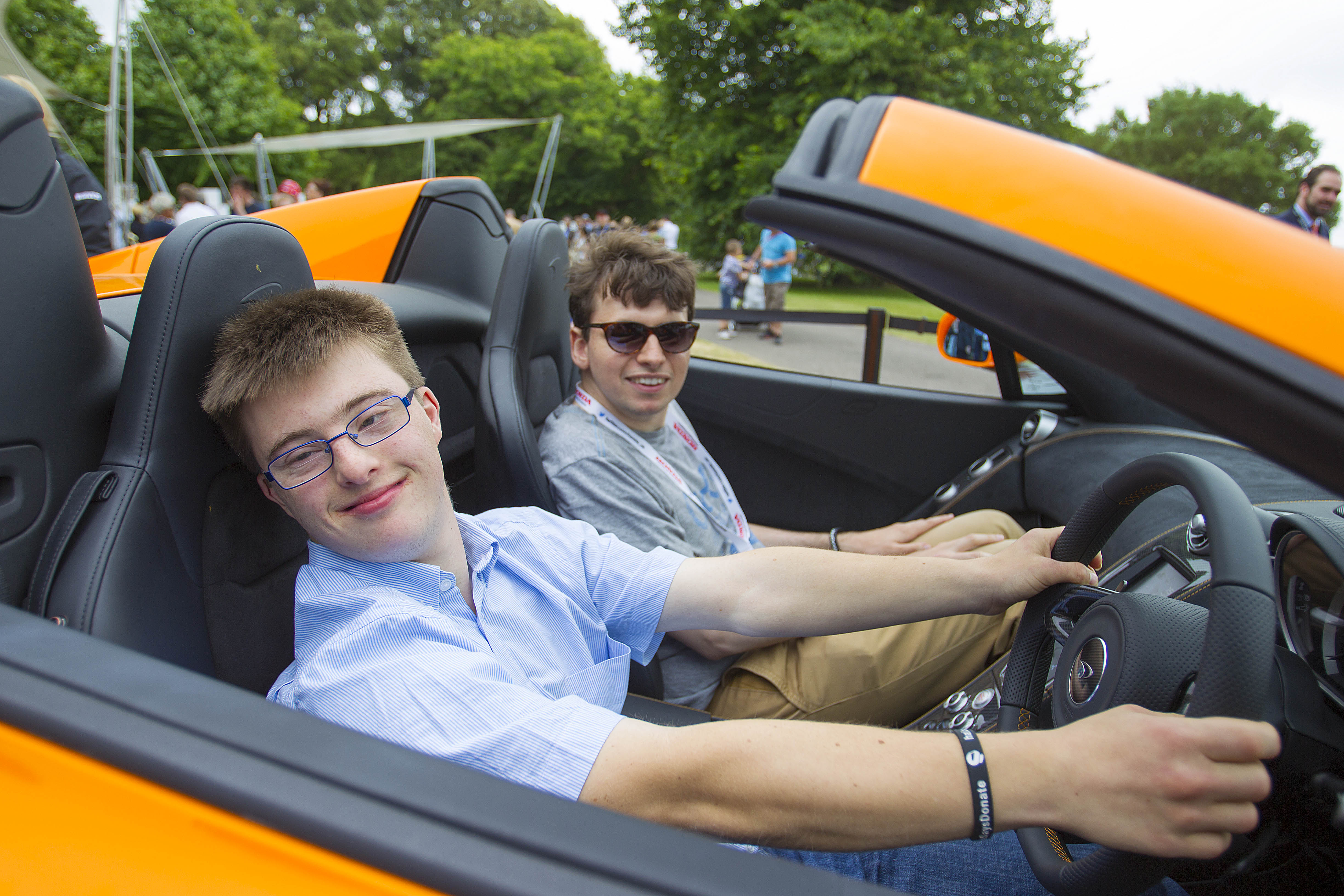 In the second draw, halow offered three prizes in a more family oriented raffle. With electric Crazy Carts as first and second prizes and a third prize of a limited edition print signed by the 2015 Red Arrows pilots this was a big hit with families. Both raffles generated over £4,000 for halow which is fantastic! To see the winners
At the end of each day, an army of Richard Burns Foundation volunteers manned all the exit points at the Goodwood estate to collect donations for halow. Huge thanks must go to all those who gave their time and helped fundraise as visitors left the site on their way home. The grand total from this will be announced later in the year along with other monies raised by Goodwood at the Festival.
halow co-founder and Patron, Damon Hill was on hand each day not only in an official driving capacity with Goodwood but on the halow stand meeting his fans, halow supporters and volunteers as they queued to meet the former world champ!
Members of the public seemed to enjoy their time at the event and helped support the charity's fundraising campaign by buying limited edition 'Damon Says Donate' wrist bands and souvenir brochures.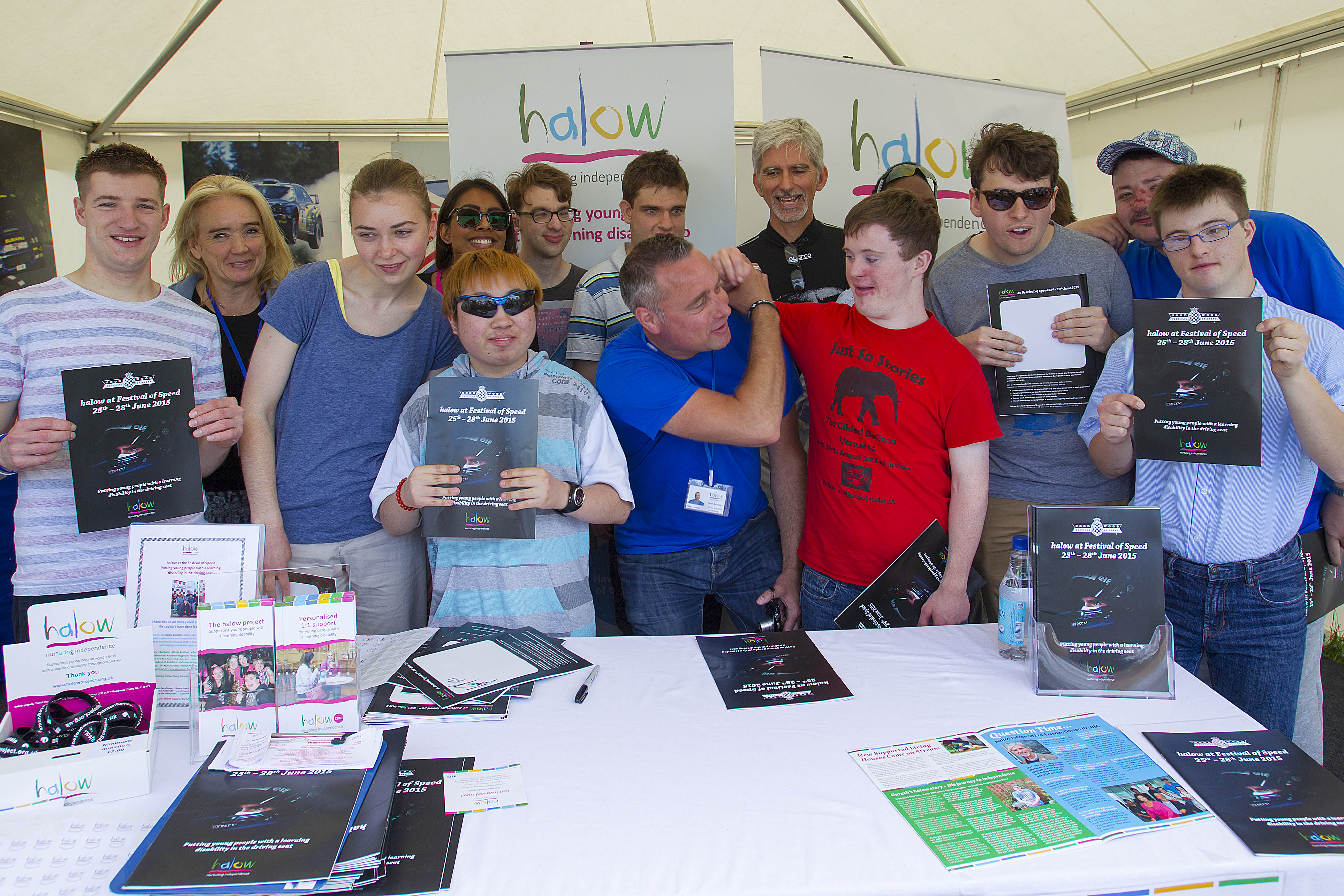 "What an amazing experience this was for a small charity," said Ann Kenney halow's Head of Fundraising and Communication. "People were so generous with their time and interest in the halow project. Our sponsors were wonderful on the run up to the event and in the way they donated, lent and gave items and experiences that we could use as part of our overall fundraising strategy - our sincere thanks to each and everyone who helped. We are confident we will reach our £60,000 target and help put young people with a learning disability in the driving seat!"
Thank you!
Check back in here later in the year to read about our overall grand total which will be announced at a press event with Goodwood.
In the meantime read about halow in Get Surrey.