NEW VACANCIES AVAILABLE NOW
halow is a vibrant, growing charity based in Guildford that provides opportunities and support for over 170 young people with learning disabilities to access social activities, educational programmes and supported living accommodation in south-west Surrey and beyond.
To find out what life is like at halow please click here and see what our staff have to say.
---
Current Roles Available:
halow is committed to equal opportunities and we value diversity in our workplace.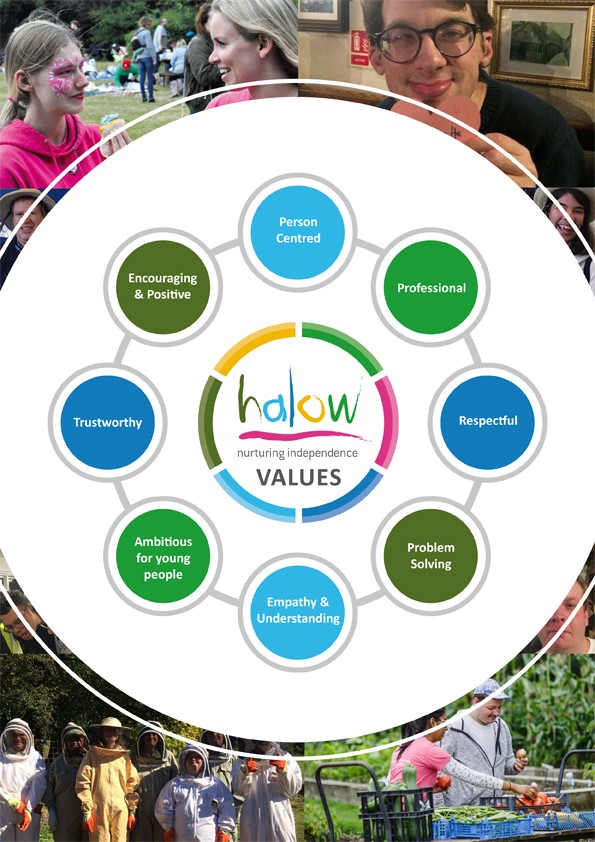 ---
halow Buddies
· Are you interested in supporting others to reach their full potential?
· Are you encouraging, positive, empathetic, trustworthy and good at problem-solving?
· Do you have strong customer service skills and interested in redeploying them to make a real difference? Or are you an experienced support worker seeking a new opportunity?
· Do you want a truly rewarding job that really makes a difference to people's lives?
· If so, we want to hear from you!
Due to increased demand for our highly rated services, we are looking for people who are fun, friendly and compassionate, and who have a genuine desire to support and encourage young people with learning disabilities to lead independent, fulfilling lives.
We have a range of full- and part-time options available which can fit around other commitments or become your career. Working as a halow Buddy you will provide young people with learning disabilities (aged 16+) with highly person-centred 1:1 support, promoting life skills, independence, social skills, leisure opportunities and assisting young people to access the local and wider community in ways which best suit them.
Previous experience would be great although not essential as the charity will provide fully paid training so that you can make a real difference to people's lives. We offer competitive rates of starting pay with the opportunity to progress quickly.
For more information on the role and what our team think of working at halow, please read our Recruitment Pack.
HIRING NOW! We have many young people waiting for your support. If you are interested in applying, email jobs@halowproject.org.uk with your contact details and a few sentences about why you are interested in the job and the hours you are interested in working and we will arrange an introductory telephone call to discuss the role and your aspirations.
Closing Date: 5.00pm, Monday, 16th November 2020